ARCO Construction, a prominent player in the construction industry, is a testament to innovation, reliability, and excellence. With a legacy spanning over two decades, ARCO has consistently delivered high-quality design-build solutions for various projects. Their commitment to collaborative partnerships, forward-thinking design, and streamlined construction processes sets them apart as a trusted leader in the field. ARCO's unwavering dedication to client satisfaction is reflected in its meticulous attention to detail and ability to bring intricate visions to life. Rooted in a customer-centric approach, ARCO Construction continues to shape the built environment with expertise, professionalism, and a steadfast pursuit of construction brilliance.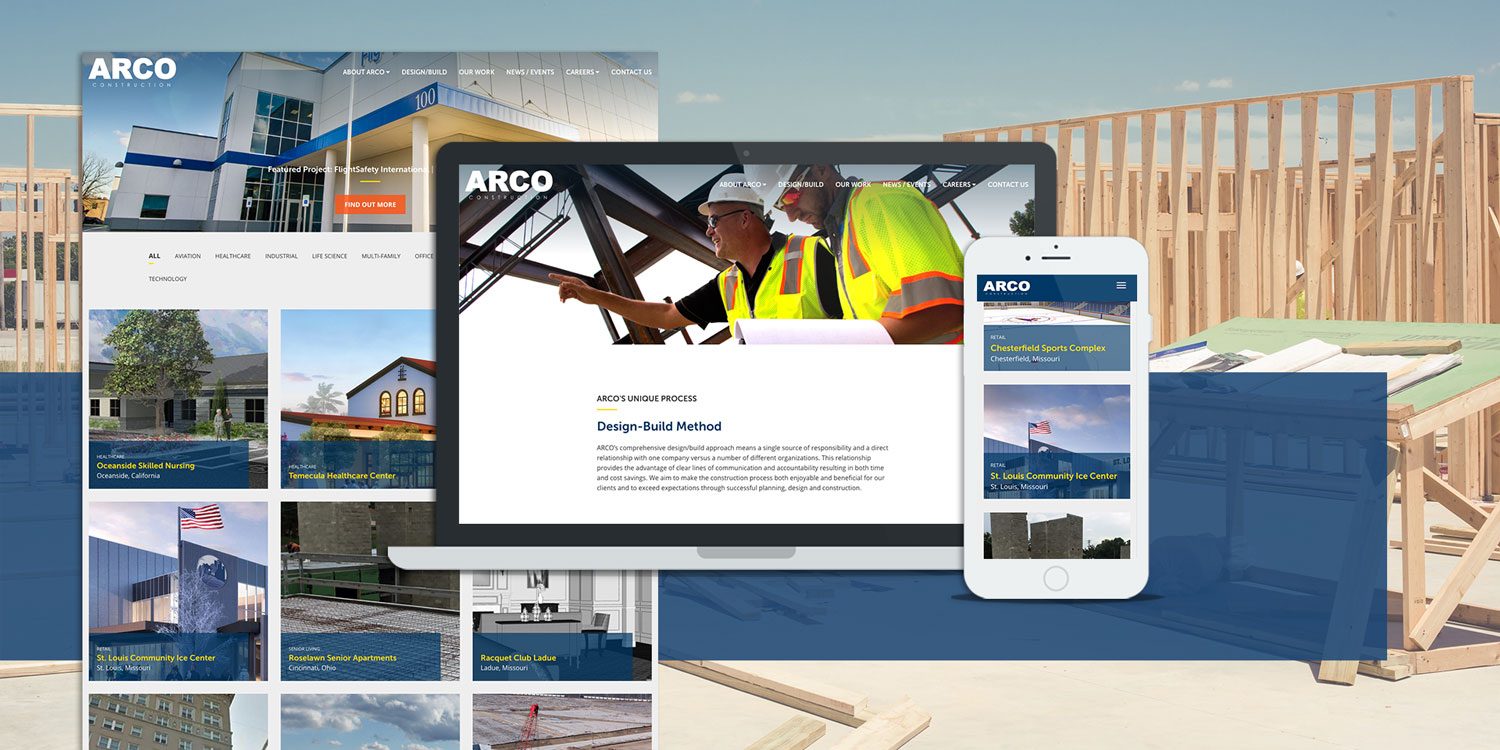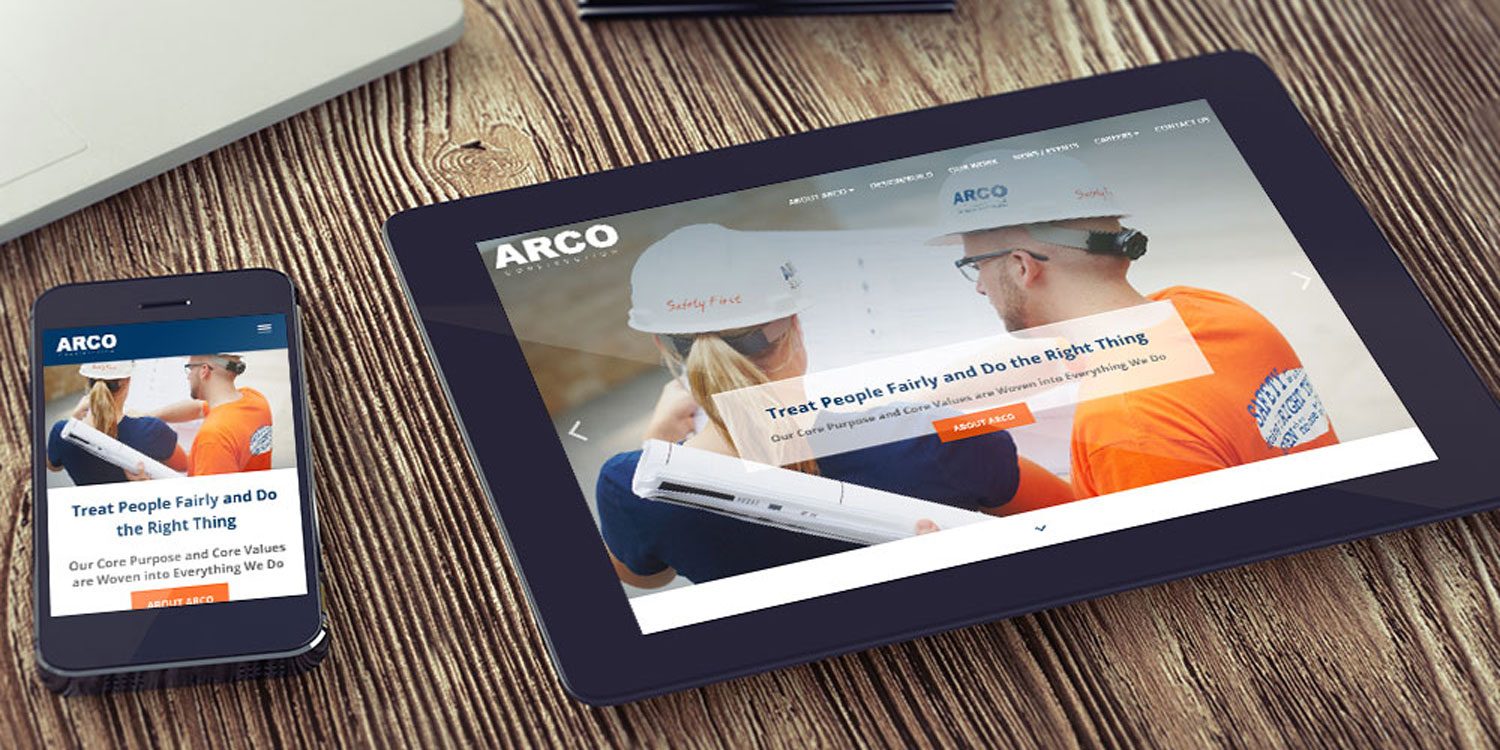 All of the research, collaboration, and thoughtful strategy ensured we created a modern, mobile-friendly website for ARCO without losing sight of their core business values.
With improved functionality, we removed the barriers of entry for new customers to make contact with ARCO to generate more leads for new projects. Our team also considered the implications of the site for ARCO's non-customer stakeholders, such as employees and subcontractors, and developed portals to easily aid the needs of these users.